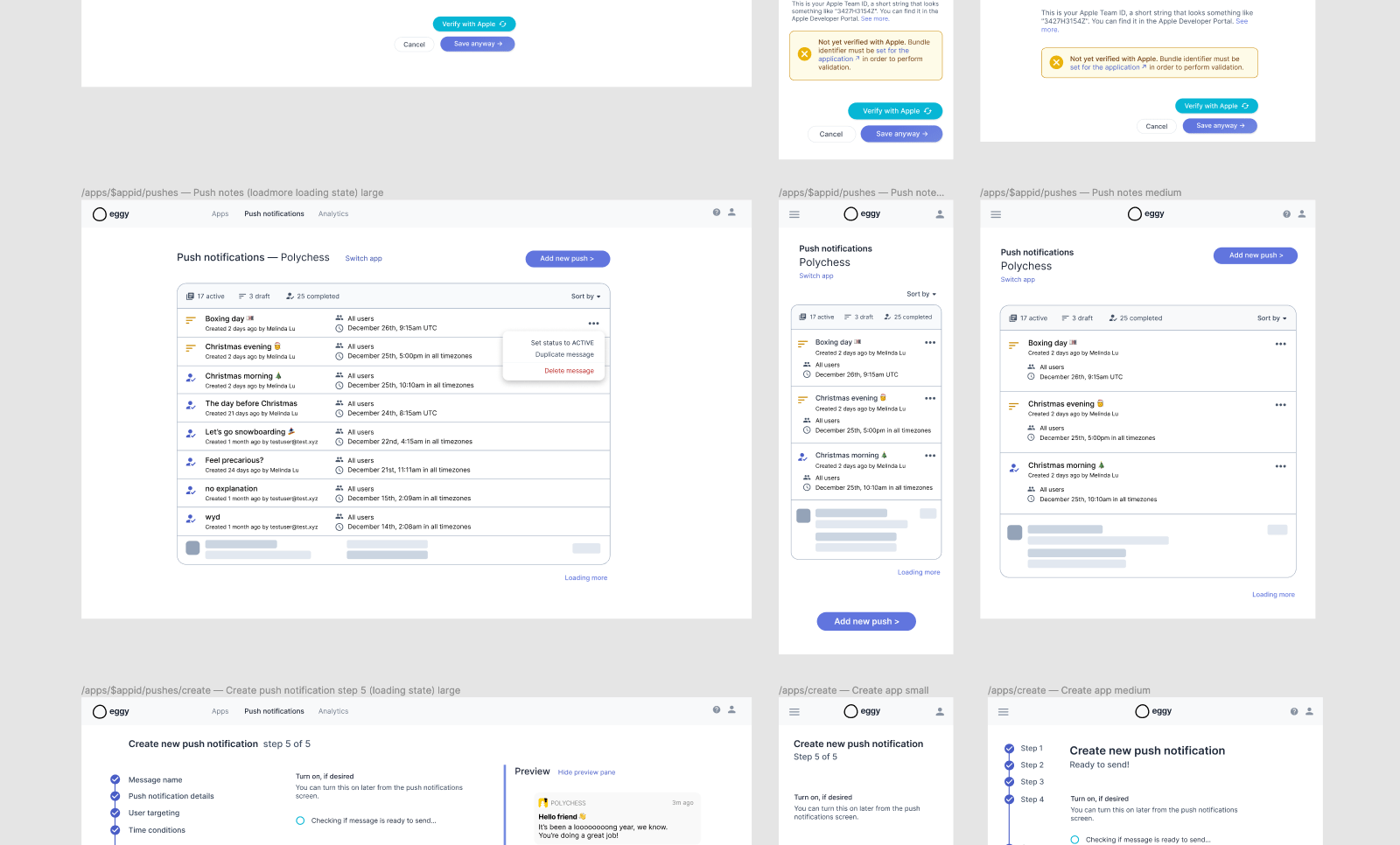 Today we're releasing a preview of something we've been waiting to share.
It's called eggy, and it makes it simple to set up a scalable, reliable push notification system for your iOS and Android apps.
We spent the last four years at VSCO, a rapidly-growing social media platform, where we got to see and work on many engineering systems that we saw could be made readily-available and accessible to all.
We didn't want our team of extremely skilled engineers to have to keep building these standard systems again and again wherever they went — billing, email marketing, push notification pipelines, ad infinitum. We wanted all of us to get to build what we want — to become who we are.
Our interest grew as we saw distributed systems tools progress to the point that the technology available at the largest tech companies could be made available to everyone — but wasn't.
Fast-forward to today: Our service sends and schedules your push notifications, seamlessly triggers on the events you choose, while autoscaling and handling distributed-system failures and primitives using all the progress of the last 10 years — and gives you observability so that you can trust it as though you wrote it yourself.
We stay deeply fascinated by the unknown and untapped potential in making table-stakes distributed systems accessible to all — and we hope to make tools that help you save time and focus on what's important to you and your product.
Sign up for an early preview today on useeggy.com.
(Like this content? 🧺 Subscribe here to be notified about future updates!)